Contact
For print inquiries, freelance/contract work, and collaborations please email:
E: JakePollockPhotography@gmail.com
C: 415×686×0180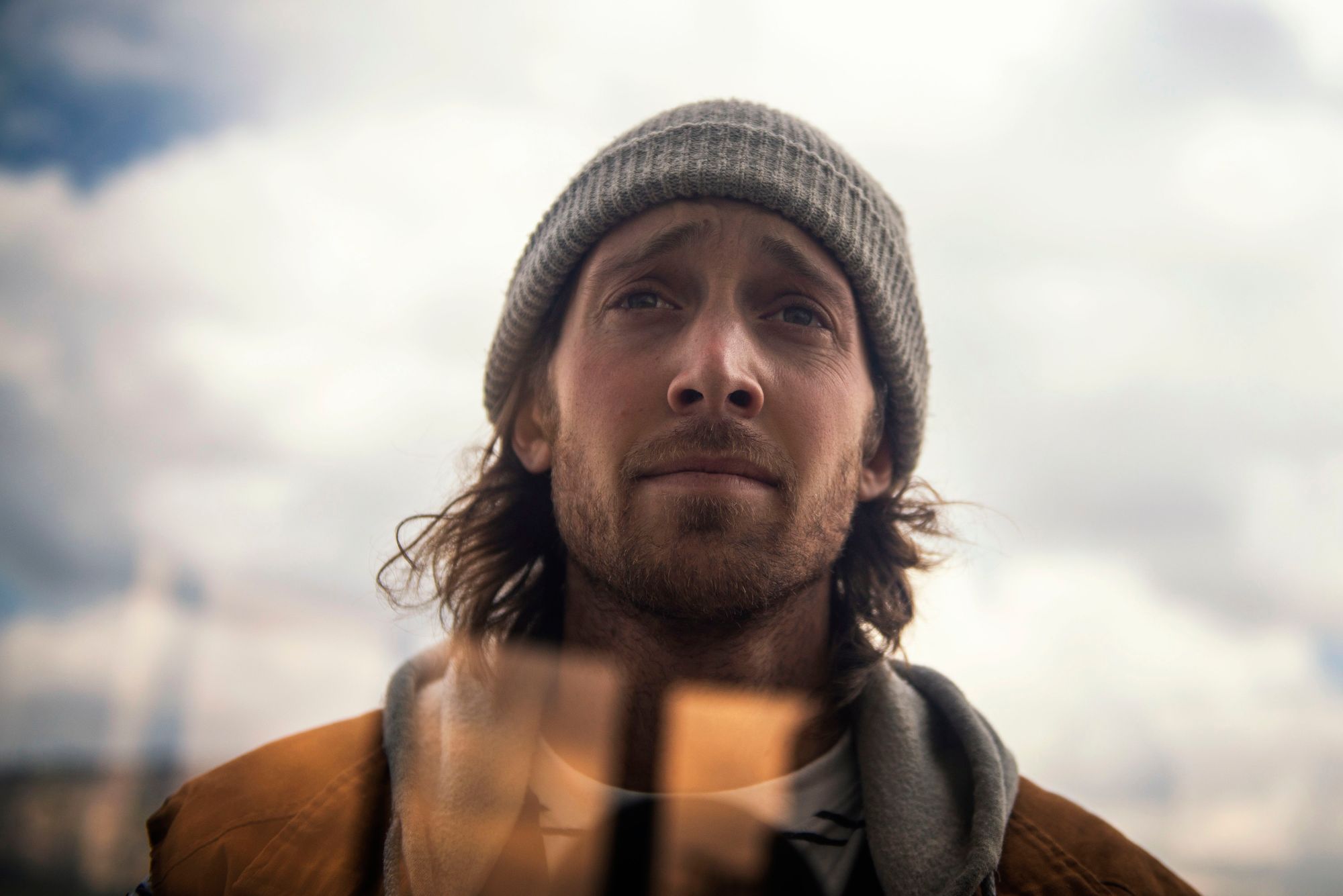 Growing up at the peak of a hill in the North Bay Area offered a diverse landscape for a young artists eyes to set feast on. I was born into a family of creators, a theater consultant/architect and an encaustic artist, that influenced my creative side as a youngster. Even though my parents medium consists of pen's, paper, wax and canvas' - all I needed was a camera and a roll of 35 or 120mm film to share my story.
Growing up my passion for sports was very strong. Whether it be snowboarding, skateboarding, surfing, baseball, soccer etc... I loved them all. These all came a long with magazines, movies, and special events that I engulfed myself in. This world of action was meant for me... I loved all sides of it. As my competitive athletic career came to a hault towards junior year of High School; my passion for sports shifted to the other side of the lens, my other passion. I noticed I could look at these activities in a whole new way that would allow me to share my vision through my images. Ever since then, my camera has been by my side, helping me share my experiences with the world.
Since then, my passion for photography has grown immensely from analog to digital to video. Whether I'm shooting landscapes, portraits, action shots, events or product, there isn't a single aspect of this process I don't love. It isn't just a passion, it's my way of life.
I now reside in Truckee, Ca and work as a full-time freelance Content Creator/Social Media Marketer. Head over to my Contact page for any questions and/or inquiries.
Cheers!
Resume
To obtain a responsible and challenging position where I can apply my strong passions, organizational skills, ability to work well with others, educational background and previous work experience to any situation. I am a firm believer in quality customer service and understand the importance of objectives, goals and plans to execute efficiently. If one were to describe me in a word or two, they may say; Jake is a hard worker, fast learner, organized, patient, flexible and determined. I have a huge passion for strong creative work and I personally am not pleased until I have done so.
Education
Sierra Nevada College, Incline Village, NV
· Graduated May 20, 2013, with a BA in and English with an Emphasis on Journalism and ODAL (Outdoor Adventure Leadership)
· Staff Reporter for Eagle's Eyeschool newspaper 2011-2012
· Photo Editor for Eagle's Eyeschool newspaper 2012-2013
· Creator of the Sierra Nevada College Student-Driven Magazine (SDM) 2012-2013
o The school bought the magazine from me & continued to make it after I graduated
Lake Tahoe Community College, South Lake Tahoe, CA
· Took classes to qualify for and earn a transfer scholarship to SNC
Cuesta College, San Luis Obispo, CA
· Attended 1.5 years studying architecture
University of Oregon, Eugene, OR
· Attended 1.5 years, photography major
Redwood High School, Larkspur, CA
· Graduated with Honors, 2007
· AP (advanced placement) classes in photography
· Varsity baseball team
Work Experience - Marketing
Boreal Mountain California/Woodward Tahoe/Soda Springs Winter Resort, Employed seasonally from September 1-April 15, Seasonal for 4 winters (2015-2019)
Social Media and Content Coordinator
Handle multiple (3) social channels for multiple (3) brands

Average of 2-3 posts a day depending on the brand

Product Knowledge
Industry Knowledge
Daily Photography & Video Work
Daily Copy Writing
Campaign creation and execution
Running social contests
Paid Social Media (SEO)
Scheduling Social Media
Program Knowledge (Adobe Suite), Microsoft Office; Word, Excel, PowerPoint
Communication (Communication is key!)
Goal setting & execution
Daily learning – try to learn something new everyday
In the past 4 years I've been able to grow these social channels tremendously (analytics upon request)
Elm Company, Currently Employed
Ambassador
Adventure and Product Photography for Social Media and Brand Promotions
Communications
Jake Pollock Photography (Bigler ProVision), Currently Self-Employed
Various Photography and Video Work with Nikon d5, Nikon D800, Sony FS5, and Sony A7Rii

Action, Nature, Commercial, Portrait, Fashion, Product, Event, Real Estate, Architecture, Aerial, Wedding, and Engagement Photography

Program Knowledge (Adobe Suite, DxO Optics Pro 9, Microsoft Office)
Gimbal (DJI Ronin, Ronin SC) and Drone Ready (DJI Mavic Pro 2)
Constant Self-Promotion
Self-managed
Volunteer Work
Lake Tahoe Beach and Trail Clean Up ×4 hours, 2 times a year ×2015 to present
City to the Sea Marathon ×10 hours ×2010
Special Olympics Softball Tournament fundraiser ×8 hours ×2010
After School Activities with Laureate Elementary School ×4 hours ×2010
After School Sports with Jean Marc Shaffer at Ross Elementary school ×2002-2005
Certificates
Wilderness First Responder ×Earned January 2012
CPR ×Earned January 2012
AIARE Avalanche Level 1 ×Earned February 2012
White Water Guiding School (no cert) ×White Water Connections ×May 2012
References
Matt Peterson × Boreal/Woodward Tahoe VP of Marketing and Brand Management × mpeterson@rideboreal.com × 702/244×9109
Tucker Norred×Boreal/Woodward Tahoe Marketing Manager × tnorred@woodwardparkcity.com × 530/386×7407
Kyle Beckmann × Sierra Outsiders × 561/596×3490
Cody Rosenthal × Electric California Team Manager × 760/277×7060
Nima Jalali × Baker Boys Distribution × nima@howlsupply.com × 818/522×4149
Sean Keating × Ultimate Distribution & Stepchild Team Manager × 778/903×0173
Jason Broz × Creator and Owner of FIX Bindings × jason@fixbindings.com
Jeff Baughn × Creator and Owner of Academy Snowboards and Tahoe Taffy × 760/473×3886
Dylan Fait × Owner at Gnarly Clothing × dylan@gnarlyclothes.com × 949/584×5071
Brett Scott × Ledge Boardshop Manager × 775/354×8074
Jennifer Corcier ×Truckee River Rafting with Mountain Air Sports × 530/320×1660
Phil Simon × Bon Air Apartment Pools/Boss × 415/461×7990
Susan Lum × Sierra Retail Manager × 530/318×3474
*Sales resume upon request*
Equipement
Photo:
-Nikon d5, d800
-Elinchrom ELB (A heads) 1200 & 400, Ranger (S head) 1200, 2 Quadra Ranger (S head) 400
Video:
-Sony FS5m2, Sony a7rii
-Ronin M
-DJI Mavic Pro 2
-Professional Sennheiser Lavalier audio recording, RODE Mic
Editing Software:
-Adobe Creative Suite
-DxO Optics Pro 9
-NIK Software